Model Description
What's That? A Mutt Grand Tourer Super Single?
Do people really go touring on small cc bikes? Hell yeh!
We've got customers who have ridden our bikes all over the place, London to across Europe and back again.
The GT-SS is the Mutt with longer distance riding in mind… saying that if you just wanna ride your GT-SS down to the pub and have a bit of a pose then that's cool too baby.
Rubber side down
The GT-SS is designed with longer, smoother rides in mind so we chose a classic yet road friendly tyre that wrapped around a chrome 18″ wheel which helps this little thumper effortlessly handle the road ahead.
Continuing the retro British style, we opted for chrome wheels, satin finished aluminium mudguards, chrome headlight, polished speedometer, and satin finished LED indicators. To steer you in the right direction we went for a set of our satin grey custom bars… because we do love a little custom stuff here at Mutt.
Other Used Bikes in Stock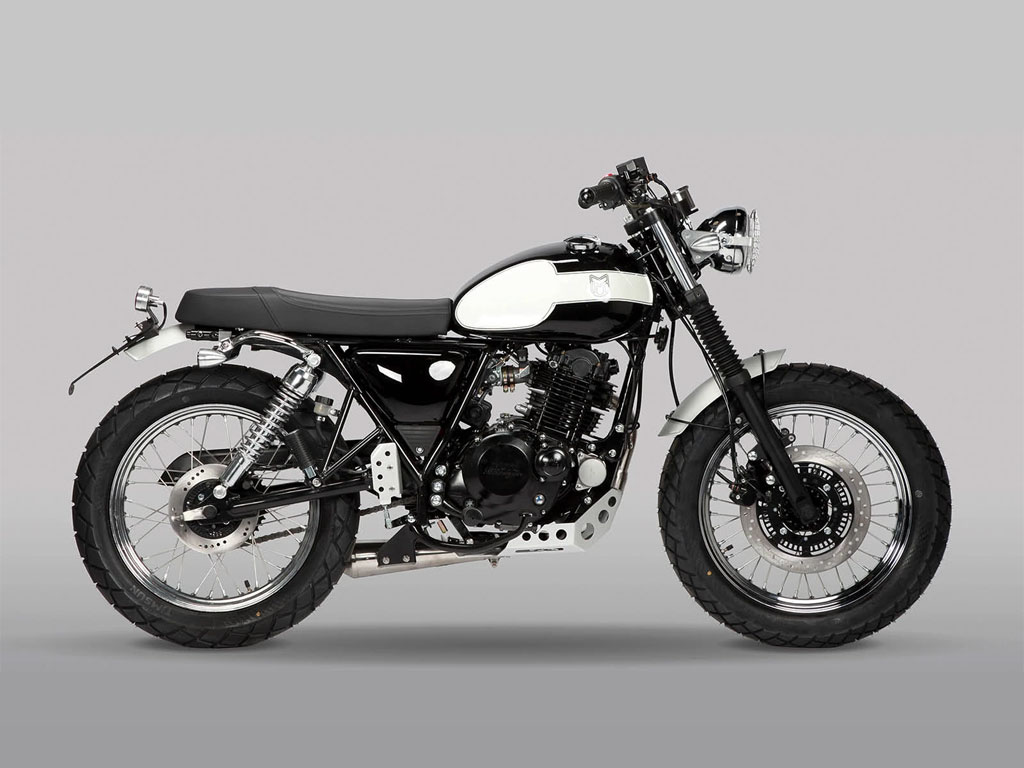 Brand Name
Product Name
Price
Product Availability