Model Description
SUPER-SLICK TITANIUM
With our original Sabbath, we stuck with the old adage that you could have it in any colour you wanted, as long is it was black. And we mean black.
But we're always up for breaking the rules, even our own.
So, new for 2022 is the Fat Sabbath Titanium. Still with all the original Black Metal From Birmingham you expect from Mutt, but with a super-slick titanium grey tank. We think you will agree; this is a thing of wonder.
Chunky Beauty
This bike has all the dark mean and moody traits of our 125 Sabbath but has the extra grunt of the thumping 250cc single cylinder 4 stroke engine.
For those guys and girls who have started their road life on a 125 Mutt but have now moved on to a full licence and want to retain the Mutt ethos of a super cool, lightweight retro-styled bike but with that added blacked out stealth appeal then our 250 Sabbath is just the ticket.
Other Used Bikes in Stock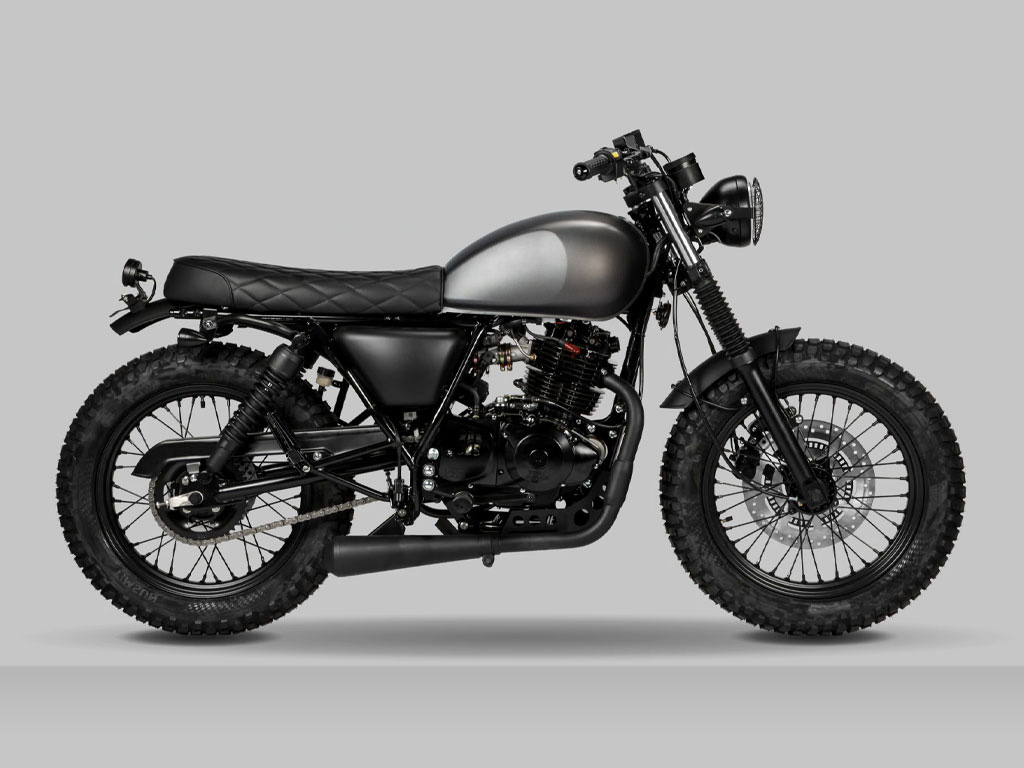 Brand Name
Product Name
Price
Product Availability