Model Description
Meanest Monoshock on the Market
Mutt Motorcycles has delivered another thump on the nose to the Motorcycle industry by releasing our snarling Razorback onto the city streets.
Featuring a brand new monoshock frame designed in-house at Mutt, the Razorback casts a different shadow to our fat bikes. Like all our bikes, this new frame has custom and classic roots. No ugly pressed aluminium – just a good solid tubular frame with a beautifully simple rear loop.
Get The Skinny
As with all our 125's the Razorback is powered by our super-solid four-stroke black number and a Delphi fuel injection system, fed by our custom skinny tank. Oh, the tank? Yep, that's another new item specific to the Razorback. Have you ever tried to mount an old 70's tank to your one-off custom build? You have? Then you'll be familiar with welding on new tabs, removing dents, blowing holes through the tank with your trusty TIG welder and all the other aggro that comes with fitting vintage parts to bikes. Trust us – we've done a bunch of them.
With that in mind for a production bike, for the Razorback we designed our own tank, taking influences from the many vintage tanks we have fitted to over the last 20 years. We took styling cues from several vintage bikes, but it is all Mutt, and has that one-off custom vibe you'll never get from any other production bikes.
Other Used Bikes in Stock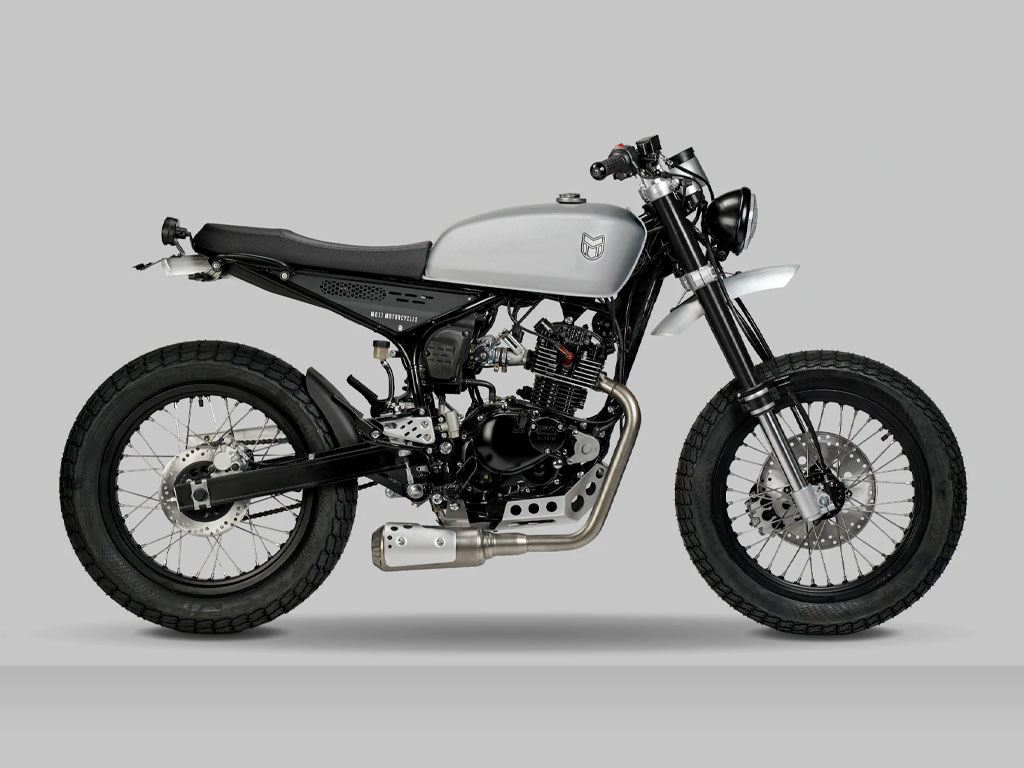 Brand Name
Product Name
Price
Product Availability