Model Description
Dignified Behemoth
Our original Mastiff was designed to be a stand-out-from-the-crowd machine with the looks (and sound) to turn even the stiffest heads.
This year, the Mastiff is now available in a rugged Matt Green. The large capacity matt finish tank, the aged brown diamond-stitched seat, and brushed aluminium details give our original heavy-hitter an all-new modern military-styled look.
If you can't turn some heads on this beast, then you just ain't doing it right.
'Details, details, Don't Bother Me With Details'
We've gone a step further with the detailing on the Mastiff.
Upfront we have a super-wide deep tread tyre wrapped around a black rim 18″ with stainless spokes, cropped brushed aluminium mudguard, headlight grill and our beautiful stainless steel mini speedometer topped off with a set of anodised black Mutt bars.
Look closer and you'll see some super neat little details. We've got those super cool machined LED indicators, CNC machined headlight brackets, fork caps and head stem nut and those oh so pretty black anodised handlebar clamps. Looks pretty neat eh?
Moving along the bike we've gone for a custom matt green paint job and continued the theme on to the side panels. The contoured diamond stitch tan seat and grips set off the paint a treat.
Sitting on the Mastiff and looking down at the huge tank is a beautiful sight. We topped the tank off with a neat Monza style chrome cap for that classic British vibe.
Other Used Bikes in Stock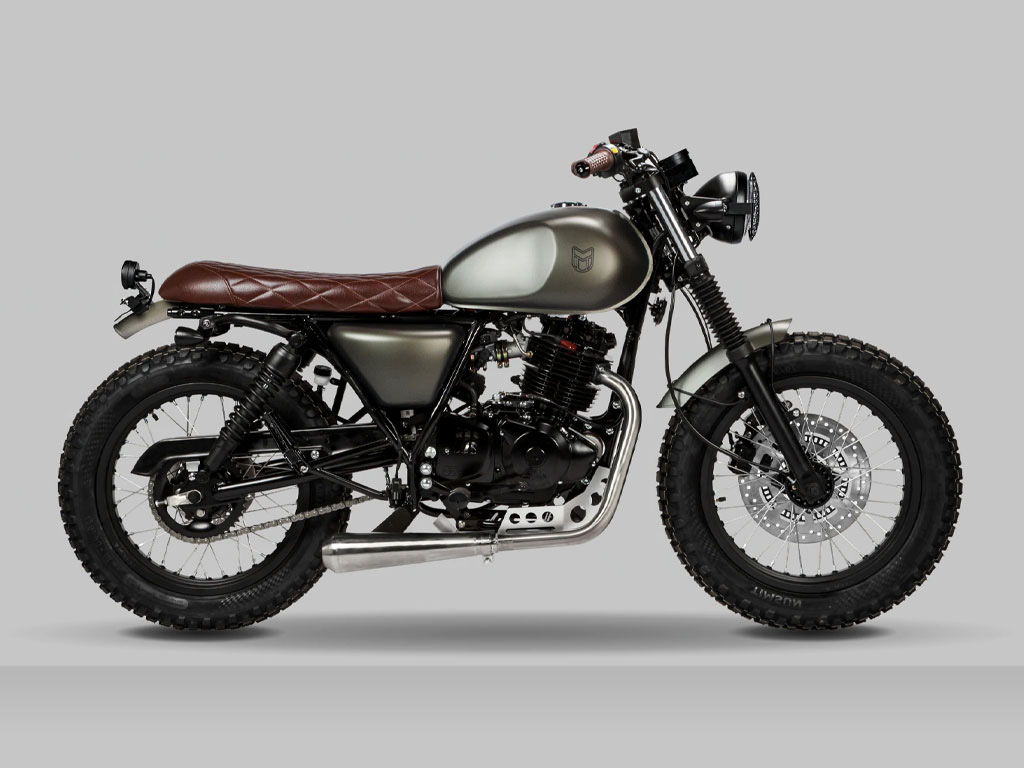 Brand Name
Product Name
Price
Product Availability